"Newtown's ONLY locally owned Agency!"
THINKING OF SELLING?
5 Reasons you should do it NOW!!
Demand is High
Homes are selling at the fastest pace since 2009, monthly sales increased 3.7% over the same month last year
Supply is Beginning to Increase
Total housing inventory last month rose 11.9% to 2.16 million homes for sale across the US as more sellers escape the shackles of negative equity.
New Construction is Coming Back
Over the past 4-6 years homeowners did not have to compete with New Construction down the street, but More and More builders are beginning to jump back in and those shiny new homes are attractive to buyers.
Interest Rates are Rising
According to Freddie Mac interest rates for a 30 year fixed rate mortgage have shot up to 3.98%, a jump of more than 1/2 point since January and they are expected to rise even higher as the months go on.
It's Time to Move with Your Life
For the first time in over 6 years YOU now have the Power to take back control of your Situation by putting your house on the market today. The time may have come for you and your family to move on and start living the life you dream of. This is what is truly Important!!
FLAGPOLE REALTY, INC. IS UNIQUE!
Our office is proud of our team approach to managing our professional
business while giving autonomy to each agent.
Call us today for a FREE No Obligation Market Analysis
Buyers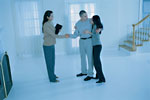 Whether you're looking for your first home, your dream home or an investment property, we're committed to providing you with the highest quality buyer service. When making the type of investment that buying a home requires, you deserve to have all the latest market information and the very best advice, both of which we can provide. Read more.
Sellers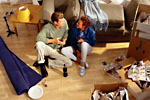 The decision to sell a home is often dependent on many factors. Our proven effective marketing strategies will ensure that you get the highest possible price for your home. We guarantee to provide you with professional, ethical and confidential service and keep you fully informed every step of the way. Read more.